about venue2
Venue 2, Swansea is the home of Cornerstone Church and a converted Aldi supermarket. Opened in 2014, Venue 2 is a 600 seater state-of-the-art centre providing Cornerstone and the city of Swansea with a venue well suited to music, theatre and conference events.
On Sunday mornings you will find Cornerstone Church meeting at Venue2. Visitors are very welcome to join their family-friendly meeting at 11.00am including children's groups as part of the meeting. Before the meeting from 10:30am, coffee and refreshments are served in the foyer.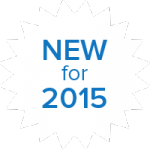 'The Lounge' coffee shop
Future addition at venue2 will be 'The Lounge' coffee shop. Opening in 2016. Watch this space.
We are a not for profit organisation and this centre is part of our mission as a local church to serve the city and nation.